We need to redefine
the quality
of accounting records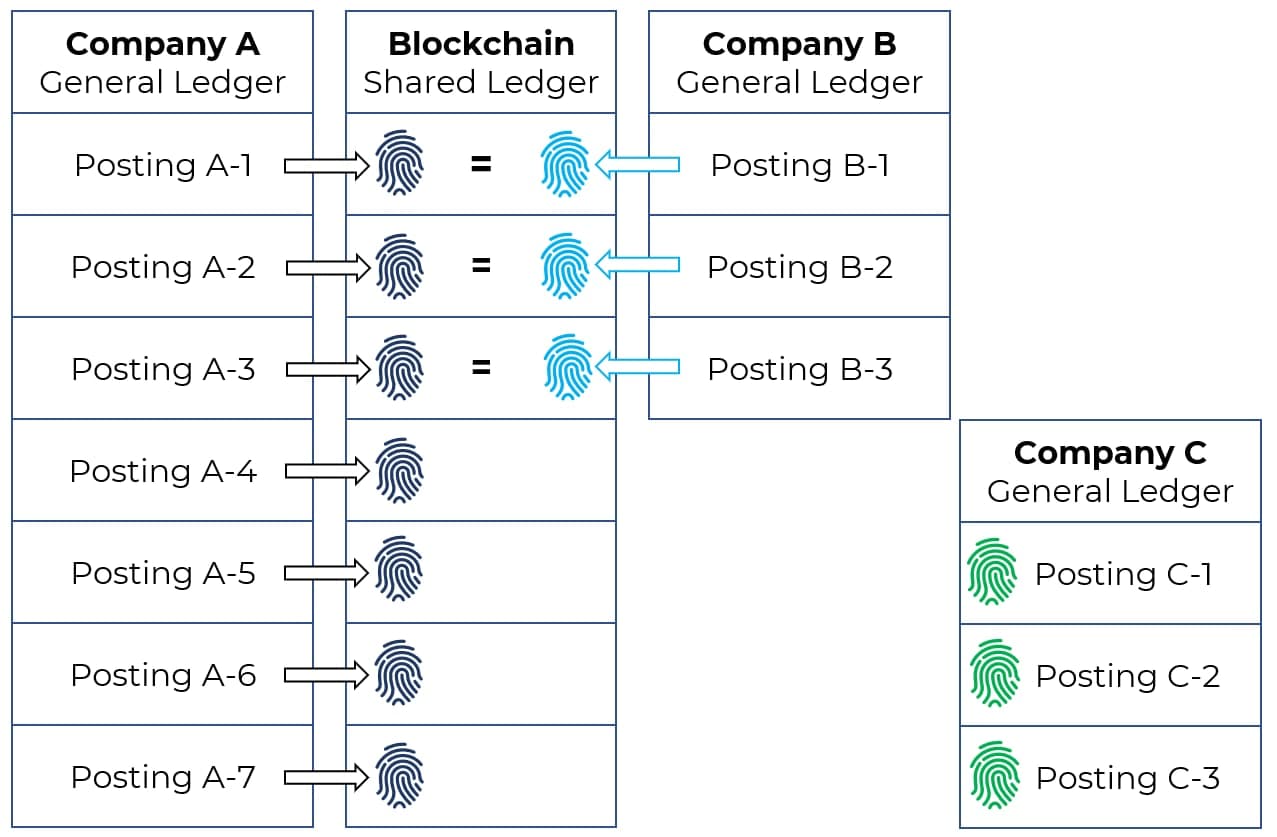 TRIPLE ENTRY ACCOUNTING AS A SERVICE
– AN EXTENSION TO YOUR ACCOUNTING SYSTEM
"Ledgers based on triple entries which provide the same reliable accounting between firms that double entry provides inside the firm."
– International Journal of Auditing Technology (Grigg et al., 2017)
TRANSACTIONS SIGNED ON THE ABENDUM PLATFORM
– Sufficient Appropriate Audit Evidence (ISA 500)​
– Authenticated documents information​
– Extra layer of security
– Cross-company collaboration
– Monetization of secure signed data
– Integration with your current systems
SECURE AND EFFICIENT AUDITS


Reliable & relevant data at your fingertips. Readily documented.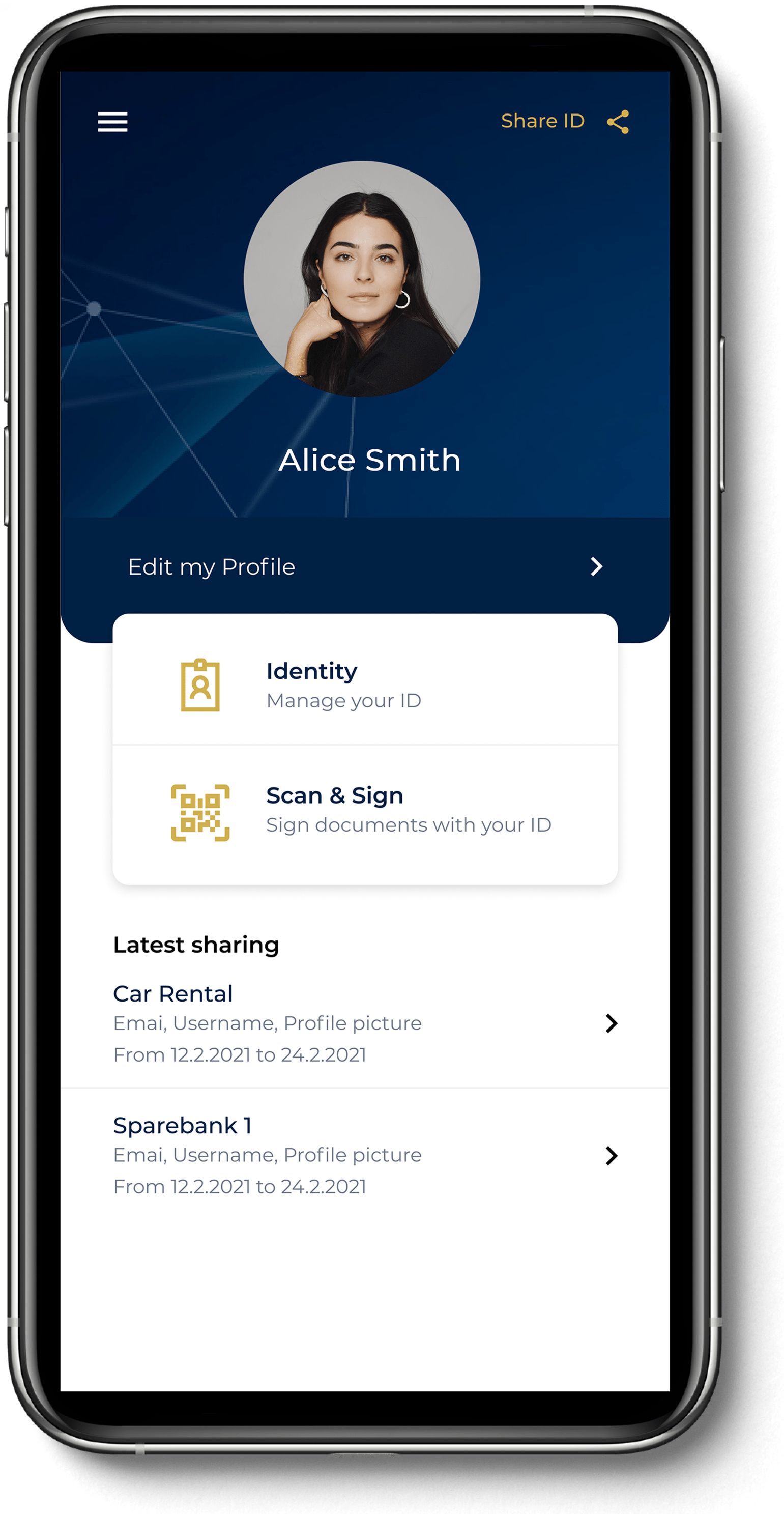 Authenticated accountant/customer
– Confirm the invoice/receipt
– Sign a legally binding contract
(person with signature rights)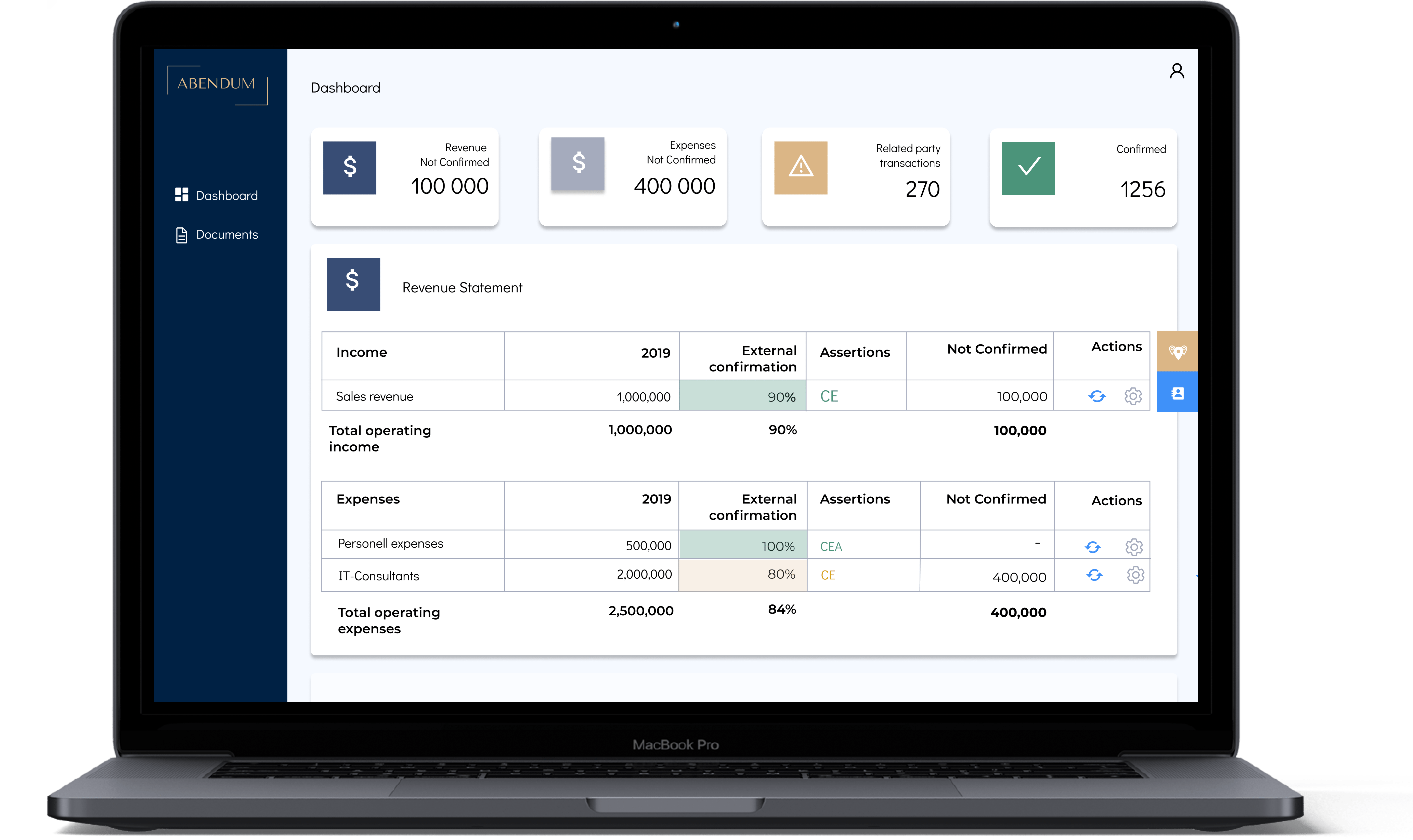 We are building the Triple Entry Accounting Dashboard
with functionality for Analytics, Reconciliation
and Drill-down to single transactions.
Readily Documented and linked to the Public Blockchain.
VERIFIABLE
ENVIRONMENTAL
LIABILITY
The UNISOT end-to-end Supply Chain connectivity provides unique access and visibility to verified Environmental Liability information from the complete value chain. Enabling an unprecedented ability to produce auditable Scope 1 accounting across corporate supply and distribution chains.